Devoted by Alice Borchardt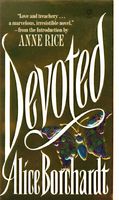 Tenth-century France is a land where the Forest People, who worship pagan gods, are disappearing. Christianity is arriving with a new God and new rulers. And brutal Viking Northmen are swarming from their warships to raze villages and loot the land.

Elin, a daughter of the Forest People, was mistress of the forbidden powers granted by the old gods. Owen, the warrior-bishop, was his people's last hope against the invading Viking horde, and against the powerful ruler who would betray them.

They came together in a love that burned through all barriers. And they joined in a struggle to defeat the seemingly invincible enemies who turned France into a country of chaos and carnage...
cover variations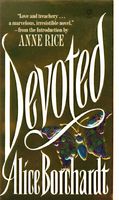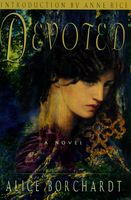 what readers are saying
What do you think? Write your own comment on this book!
Write a Comment
book info
sub-genres
Historical Romance
people / creatures
Vikings
---